Samuel L. Jackson, Kangol Team Up For A Signature Hat Collection
The Huffington Post  |  By Julee Wilson Posted: 10/25/2012 8:57 am EDT Updated: 10/25/2012 8:57 am EDT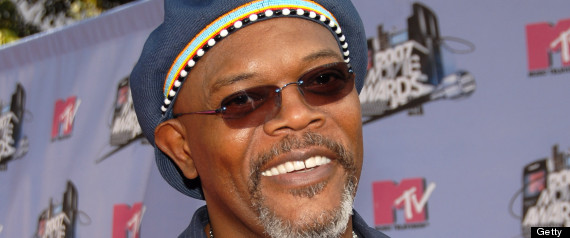 Samuel L. Jackson is quite literally throwing his hat into the fashion design game.
According to WWD, the highest-grossing actor of all time is teaming up with Kangol for a signature collection of hats.
KANGOL Golf by Samuel L. Jackson, will specifically be geared towards the golf enthusiast–but we're sure the undoubtedly cool designs can be worn on and off the greens.
So, what can we expect these hats to look like? Thus far, we know that several of the designs incorporate Sam's favorite colors of purple and yellow and the hangtags will feature an image of the highest-grossing actor of all time teeing up.
Considering Sam's love for Kangols, we're pretty surprised it took this long for a collaboration.
Whether running around town, on the golf course or dressed to the nines on the red carpet, the "Pulp Fiction" actor is rarely seen without his kangaroo stamped headgear. Sam's style is so synonymous with hats that he's an official member of the Headwear Hall Of Fame. Yup, it's that serious.
Spike Lee might be the only celeb that comes close to rivaling Sam in his love for toppers, but the legendary director is more eccentric in his style and doesn't stick to just one designer. So while Sam steers clear of fur trimmed and polka dot printed hats, there is something to say about his loyalty to the Kangol brand.
Hats off (and then of course, back on) to Sam! We can't wait to see the full collection.
In the meantime, check out some of Sam's best Kangol-topped looks and his pal Spike Lee's eye-catching collection of hats in the slideshow below.